Stay at Home with Speak Teens | # 14 - Special Occasions
by The Speak Teens Team, on 26/03/20 11.07
Nel corso di questi quattordici giorni di rubrica abbiamo affrontato tanti temi che si riferiscono alla nostra quotidianità, come 'Food & Drink', 'Hobbies' o 'Clothing'. Oggi ci occupiamo invece di qualcosa di letteralmente "fuori dall'ordinario", semplicemente perché, per loro definizione, capitano una o poche volte nella vita, ed è inutile aggiungere che il più delle volte si tratta di eventi carichi di gioia. Il video, la canzone, la photo e il Language di oggi sono dedicati alle 'Special Occasions'.
Il tema del giorno: Special Occasions

Short of the Day:

28 Birthday traditions from around the world
Ti sei mai chiesto come si festeggia il compleanno in Nepal, in Cina, in Danimarca o in Germania? Beh, questo video ti chiarirà le idee. John Green ci condurrà in un viaggio attorno al mondo, alla scoperta delle più strane, affascinanti ed esilaranti tradizioni di compleanno. E tu, hai delle tradizioni speciali per il giorno del tuo compleanno?
Guarda questo video attentamente e cerca di rispondere alle domande di comprensione seguenti:
Question 1: In Denmark, where are the presents placed on a child's birthday?
Question 2: What is Fairy Bread?
Question 3: What birthday tradition is considered good luck in Nepal?
Question 4: What is the dish usually prepared in China on birthdays?
Question 5: What happens for 18th birthdays in Germany?
Question 6: What is the tradition for the 1st birthday of a child in China?
Song of the day: High – Lighthouse Family
Oggi parliamo di occasioni speciali, di date memorabili, di ricordi indimenticabili. Uno degli eventi più significativi della vita di una persona è senz'altro il giorno del proprio matrimonio. Sono innumerevoli le canzoni che celebrano l'amore e più specificatamente l'esperienza di convolare a nozze con la propria dolce metà quindi scegliere un solo brano si è rivelata piuttosto ardua. Alla fine, abbiamo selezionato High dei Lighthouse Family, una bellissima dichiarazione d'amore nella quale l'autore dice alla sua amata che anche se la vita li metterà di fronte ad ostacoli apparentemente insormontabili, loro saranno per sempre insieme contro le avversità (forever you and me in the sky of love).
Ascolta attentamente di High, analizza le lyrics e successivamente rispondi alle domande proposte qui di seguito.
Question 1: What does this line mean?: "though it's darker than December, what's ahead is a different colour"?
1. December is the darkest month of the year and then it gets brighter in January
2. It is so dark outside that you should wear something colorful
3. Although we have been through bad days, tomorrow is going to be fine
Question 2: In the song, the singer says "at the end of the day remember the days, when we were close to the end and wonder how we made it through the night". Have you ever made it through a difficult time with the help of your loved ones (e.g. parents, friends)?
Question 3: The word high was used many times in these lyrics – can you find one synonym and one antonym for the adjective high?
Question 4: Can you remember one day that was special for you?
Question 5: What do you think of marriage?
Photo of the Day: Happy Birthday!
Il giorno del proprio compleanno è uno dei più attesi e felici momenti dell'anno. Ammettiamolo, a tutti piace ricevere regali, sentirsi viziati, coccolati e al centro dell'attenzione per un giorno intero!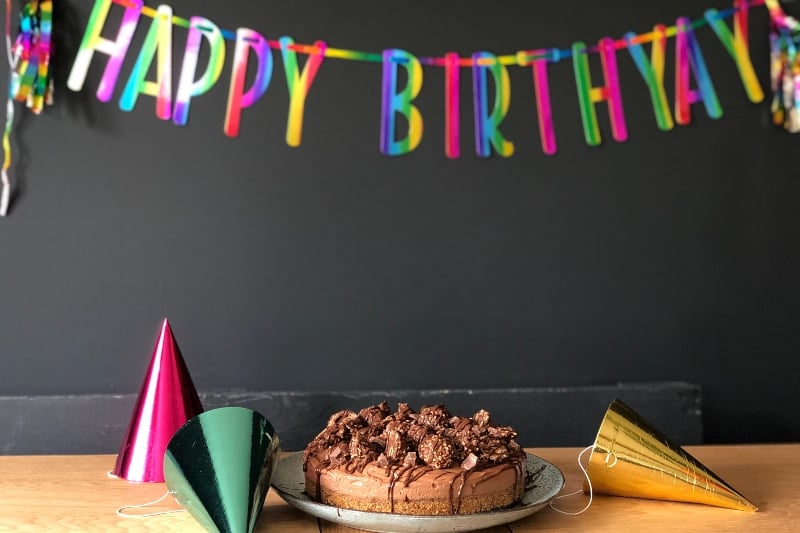 Lo sapevate che negli stati uniti il compleanno è una festa talmente importante, soprattutto in età adolescenziale, che si è soliti festeggiare il pre-birthday party, una festicciola tra amici prima della vera e propria festa di compleanno? E voi, avete qualche particolare ricorrenza per il vostro compleanno?
What can you see in the picture?
What kind of party do you think is being celebrated?
When is your birthday?
What do you usually do when you celebrate your birthday?
Language Focus: Ordinal Numbers
Nel video a proposito delle tradizioni di compleanno avrai sentito nominare più volte i numeri ordinali. I numeri ordinali, che descrivono l'ordine dei numeri, sono importanti in tutte le lingue, ma forse sono usati più di frequente in inglese soprattutto per indicare le date. Analizziamo le seguenti frasi estratte dal video:
A special first birthday tradition in China
Dalla Cina, una tradizione speciale per il primo compleanno
On someone's sixteenth birthday in Germany…
In Germania al sedicesimo compleanno di qualcuno…

First e sixteenth sono due esempi di numero ordinali e in genere vengono abbreviati così:

First = 1st

Sixteenth = 16th

I numeri ordinali ci indicano la posizione di un elemento in un gruppo e vengono usati per indicare:

1. Date
The

eighth

of March


L'otto di marzo

2. Ordine temporale

Her

third

birthday


Il suo terzo compleanno

3. Ordine qualitativo

If you come first you win a gold medal
Se arrivi primo vinci la medaglia d'oro

Ortografia e forma
I numeri ordinali si formano aggiungendo -th al numero cardinale, ma fai attenzione alle eccezioni riportate qui di seguito:
first

,

second

e third (1st, 2nd e 3rd) sono forme irregolari

fifth

,

eighth

,

ninth

,

twelfth

e i numeri cardinali che terminano in -y adottano un'ortografia irregolare: twentieth
Il numero ordinale nelle date si legge preceduto da the e seguito da of:
The eighth of March
March the eighth
Ma si scrive come indicato qui di seguito:
8th March
March 8th
8 March
Ripassa le puntate in attesa del quiz
Si chiude anche l'episodio settimanale numero 4 (n.14 assoluto), di "Stay at Home with Speak Teens" la rubrica che abbiamo lanciato per supportare i docenti di inglese nelle lezioni online e per non far mancare ai ragazzi a casa l'appuntamento con la pratica linguistica in attesa della riapertura delle scuole. Prima del quiz di domani che riepilogherà i contenuti degli ultimi giorni può essere utile fare un ripasso delle puntate pubblicate dallo scorso lunedì ad oggi: