Stay at Home with Speak Teens | #10 Money + Quiz
by The Speak Teens Team, on 20/03/20 16.57
Eccoci arrivati a fine settimana e come al solito è il momento di fare il punto sull'allenamento degli ultimi giorni: da lunedì ad oggi abbiamo affrontato temi variegati, dal cibo all'ambiente, dall'esercizio fisico agli hobbies. Nel numero 10 che precede il quiz di grammatica e comprensione, parleremo di un altro tema ancora: il denaro. Una questione che per certi aspetti può essere considerata "delicata" ma su cui potrebbe essere giusto cominciare a farsi un'idea, soprattutto per quel che riguarda il suo "ruolo" nella società odierna e il suo valore, non solo economico.
Il tema del giorno: Money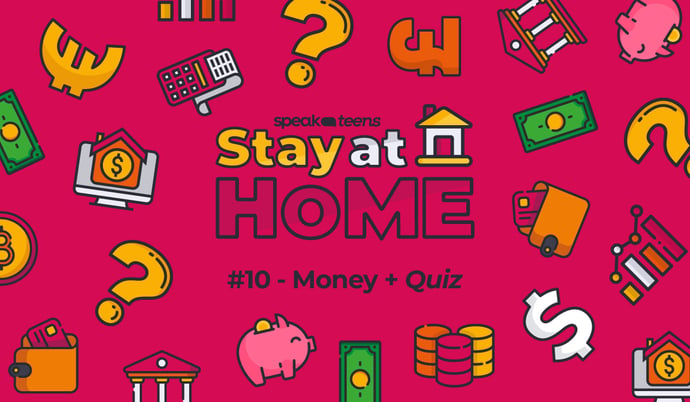 Short of the Day: I'm a Teenage Bitcoin Millionaire
Avete mai sentito parlare di bitcoin? No? Bene, allora per capire lo Short of the Day di oggi dobbiamo fare una piccola premessa. Il bitcoin è una criptovaluta e un sistema di pagamento mondiale creato nel 2009 da un inventore anonimo. É considerata la prima moneta digitale che può essere trasferita via Internet in maniera diretta, da persona a persona. Erik Finmen, a soli 18 anni, è diventato un miliardario proprio grazie ai bitcoin.
Scopriamo insieme come! Guarda il video e cerca di rispondere alle domande che seguono:
Question 1: How old was Eric when he first approached the world of bitcoins?
Question 2: How much was a bitcoin worth in 2017, the year the video was made?
Question 3: What does Eric use to check his bitcoins?
Question 4: Why are financial analysts skeptical about the use of bitcoins?
Question 5: What is the startup Eric launched thanks to his bitcoin investment?
Song of the day: Money Money Money – ABBA
Il tema di oggi è Money (Denaro, Soldi) e quale canzone migliore per rappresentare questo tema se non Money, Money, Money del gruppo svedese ABBA? Il brano fa parte della colonna sonora del film Mamma Mia! del 2008 e descrive con malcelata ironia, il desiderio di una donna di vivere di rendita, o sposando un uomo ricco, o vincendo una fortuna al gioco d'azzardo. Il video musicale del brano rievoca quella che è la simbologia del denaro, si alternano infatti immagini di banknotes (banconote), coins (monete) ed arredi da casinò.
Ascolta attentamente la canzone Money, Money, Money, guarda il video musicale su YouTube e poi rispondi alle seguenti domande relative alle lyrics.
Question 1: In the first verse, ABBA's singer Frida sings "I work all night, I work all day, (…) and never seems to be a single penny left for me". What does this statement mean?
a)

I work all night and all day but it seems like I have no money left

b)

I work all night and all day but I haven't got a wallet to put my money in

c)

I work all night and all day and I'm quite wealthy
Question 2: In the chorus we hear "Money, money, money, must be funny, in the rich man's world" which suggests that money is earned only by men. Do you think this is true?
Question 3: "All the things I could do, if I had a little money" – if you were a millionaire, what would be the first thing you'd buy?
Question 4: Which famous cities are mentioned in the song? Why do you think they are related to money?
Question 5: How much important is to make money in your opinion? Is there anything more important or valuable in life than money?
Photo of the Day:

Banknotes

- Jason Leung
La tematica di oggi è molto importante e sempre presente nelle nostre vite. I soldi guidano e proiettano le nostre scelte presenti e future e che ci piaccia o meno fanno e faranno sempre parte delle nostre vite. Dobbiamo solo imparare, nel nostro piccolo, a dare al denaro il giusto valore e ad apprezzarlo giorno per giorno.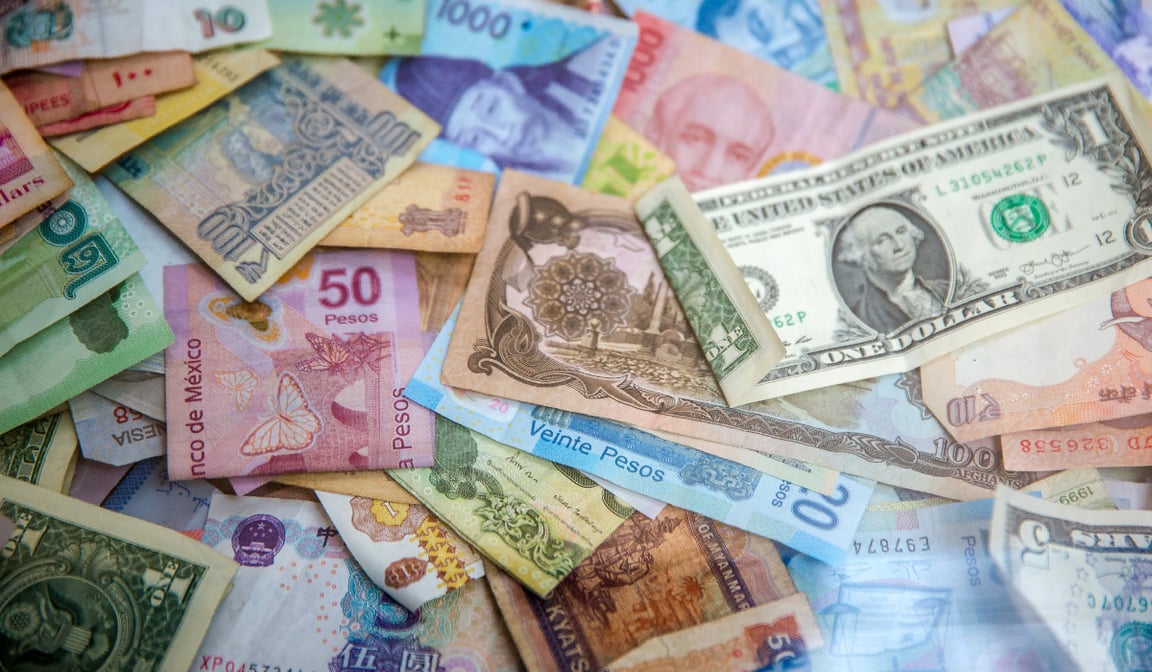 Un modo per farlo è sicuramente imparare a gestire il denaro in lingua inglese! Vediamo insieme alcune tipiche frasi relazionate ai soldi:
How much is it? \ How much does it cost?

It is $10.00 \ It costs $10.00

How much do you spend on (fast food, cosmetics, clothes) a month?

I usually spend … on … a month

Are you good at saving money?

Do you prefer to use

cash

or

credit cards

?

Have you ever found money in the street? – What did you do?
Language Focus: Some and Any
Some & any si usano con gli uncountable nouns o con i sostantivi al plurale. La regola generale vuole che si usi some per le affermazioni (+) ed any per le negazioni o le interrogative (-/?).
I have some money (+) - Ho del/un pò di denaro

I don't have

any

money (-) - Non ho denaro

Do you have

any

money? (?) - Hai del/un pò di denaro?
In realtà, some può essere usato nelle frasi interrogative, e in particolare quando la domanda sottintende un'offerta e ci aspettiamo una risposta affermativa.
Would you like

some

more cake? (I expect the answer to be "Yes" because it's delicious) -

Vorresti un pezzo di torta? (Mi aspetto che la risposta sia "Sì" perché è deliziosa!)
Talvolta any viene usato in frasi affermative che hanno un significato negativo in congiunzione con hardly, without o never.
There's

hardly any

money left in my account -

Non c'è quasi nulla sul mio conto corrente / ci sono pochissimi soldi sul mio conto corrente

He went out

without any

money on him -

È uscito di casa senza soldi.
Possiamo anche usare some ed any alla fine della frase, come pronomi.
Do you have any money to buy new shoes? - Hai un pò di soldi per comprare delle scarpe nuove?

Yes, I've got

some

(some = some money) - Sì, ne ho (ne = un po' di soldi)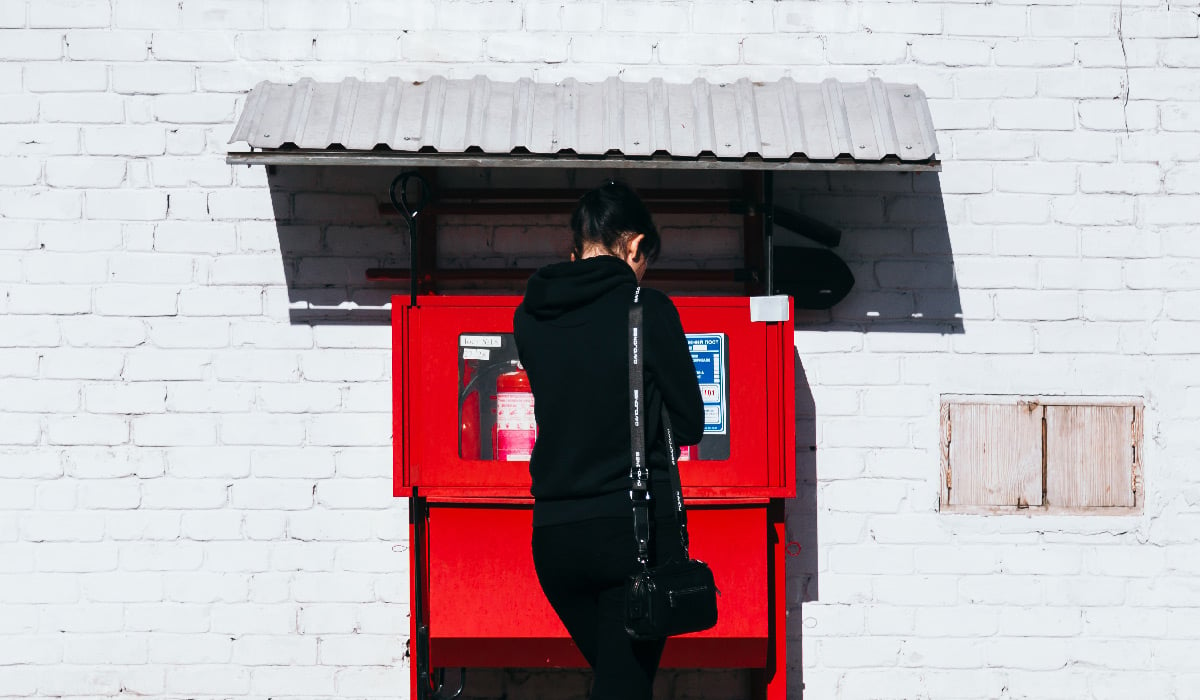 Composti di some & any
È possible combinare some o any con altre parole:
Something – anything

Somewhere – anywhere

Someone – anyone

Somebody – anybody
Le regole per usare questi composti sono le stesse che valgono rispettivamente per some ed any.
I left my wallet

somewhere

(positive sentence) - Ho lasciato il mio portafoglio da qualche parte (frase affermativa)

I don't know

anyone

who can afford a Ferrari (negative sentence) - Non conosco nessuno che può permettersi una Ferrari (frase negativa)

Is there

anything

you want me to buy from the supermarket? (question) - Vuoi che compri qualcosa dal supermercato? (frase interrogativa)
Anche per questa settimana abbiamo concluso, ora però sotto con il nostro quiz! Potrete scaricarlo dal pulsante qui in basso:
Un premio settimanale
Le domande fanno riferimento a tutti i cinque episodi, perciò potrebbe servirvi rispolverare quelli precedenti:
Per rendere ancora più coinvolgente la pratica linguistica abbiamo stabilito un premio settimanale per i lettori capaci di fornire il maggior numero di risposte corrette: una t-shirt degli Speak Teens Summer Camp. Potrete inviare le vostre risposte all'indirizzo teens@speakinitaly.com, specificando il vostro nome cognome, età e città di provenienza. Il venerdì seguente, insieme al nuovo quiz, pubblicheremo le risposte corrette dell'edizione precedente, decretando il vincitore. Nel frattempo annunciamo il miglior lettore della scorsa settimana. O meglio, la lettrice: si tratta di Chiara S. ragazza di 14 anni da Palermo. Complimenti! 😊
Ecco le risposte esatta della scorsa settimana, puoi scaricarle qui: