Planning on coming to a Speak programme during 2019 or planning a visit to Italy for a holiday? Well, to help you make up your mind about where you might like to visit, we've put together a list of some of the biggest events that will be taking place this year up and down the peninsula. Arranged in roughly chronological order, our list includes both major get-togethers on the international calendar together with less well-known happenings.
1. Marcialonga cross-country ski race – Moena, Trentino (date dependent on category but main event on 27th January)
Dating back to 1979, Marcialonga is a must for those interested in winter sports! Part of the "Worldloppet" winter sports circuit, this Sunday will see the latest edition of the 70km event. The route snakes through the Alps in Trentino, starting in Moena and winding through the Fassa Valley to the finishing line in Cavalese.
2. International Record & CD Fair – Genoa, Liguria (16th and 17th February)
Looking for a classic piece of vinyl? A limited-edition Gianni Morandi album perhaps? Then this is just the place for you! This international fair brings dealers from all over Europe and boasts around 80 stalls ready to both buy and sell with music fans from all over Italy and beyond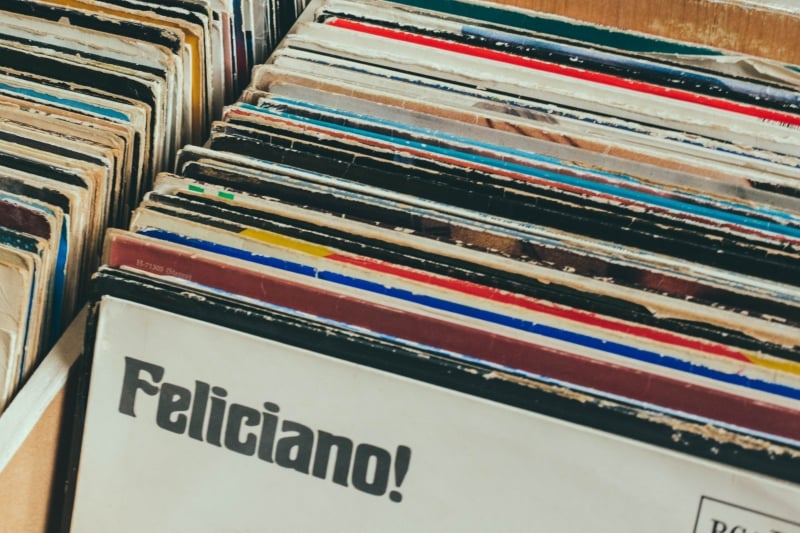 3. Venice Carnival – Venice, Veneto (February 16th – March 5th)
This festival has its origins back in the 10th century and is today world-famous for it's (sometimes slightly menacing) masks and costumes such as the "Medico della Peste" (Plague Doctor) and the "Arlecchino" (Harlequin). The carnival always finishes with the first day of Lent and sees the stress of Venice (and its hotels and bars) packed with participants and onlookers in one of the world's most colourful events.
4. Leonardo da Vinci 500th Anniversary – various including Vinci, Tuscany (various events from April 19th onwards)
2019 marks the 500th anniversary of the death of Leonardo and while most tourist will be flocking to the bigger galleries and events in Milan and Florence that will mark his passing, the place of his birth (Vinci, as it happens!) is holding an exhibition which uncovers more about his early years and training. Check it out to understand how one of art's and, indeed, science's finest minds developed.
5. Bif&st International Film Festival – Bari, Puglia (April 27th – 4th May)
A fairly recent addition to the growing list of European cities boasting film festivals, the Bif&st in Bari has grown and grown over recent years into a highly respectable event showcasing both classics of the cinema as well as new work, short films, conferences, exhibitions or more. Films are shown in various original languages with subtitles. Get there while its still slightly under the radar!
6. Cantine Aperte – across Italy (May 25th and 26th)
An annual event across Italy that is gaining ever-greater attention is the brilliant Cantine Aperte weekend in May. This event gives wine enthusiasts and the general public the chance to visit vineyards, sample vini from Italy's numerous cellars and, obviously, open their wallets to take a bottle or two home. There are a whole host of associated events and educational meetings depending on the area you're visiting.
7. Teatro Del Silenzio - Lajatico, Tuscany (July 25th)
Andrea Boccelli, one of Italy's best-known singer-songwriters is also highly regarded for his charity and community work. One yearly event organized by Boccelli in Italy is the "Teatro Del Silenzio" in Lajatico, Tuscany, which takes place on one day only towards the end of July. The event has also drawn other big musical names from around the world as guests.
8. International Meeting of Chimney Sweeps – Val Vigezzo, Piedmont (August 30th to September 2nd)
Chimney-sweep enthusiasts (and Dick Van Dyke) will be glad to know that this year's event will be taking place in Val Vigezzo in Lepontine Alps on the Swiss border and will bring together specialists and the curious from all over the world for the 38th edition of the meeting. Don't miss the parade on the Sunday which involves more than 1000 chimney sweeps marching proudly through the streets.
9. International Alba White Truffle Fair – Alba, Piedmont (every weekend from October 5th to November 24th)
No list of Italian events would be complete without something for foodies! Well, Alba in Piemonte is famous for a couple (Ferrero chocolates of example) but also hosting the White Truffle fair every October and November. The fair brings together both professionals in the food industry with cookery enthusiasts for a whole host of truffle-based events. Check out the video below to learn more about this incredible (and incredibly expensive!) ingredient:
10. Matera European Capital of Culture 2019 – Matera, Basilicata (all year)
Finally, the whole of 2019 sees celebrations and events in the small city of Matera n Basilicata, nominated (together with Plovdiv in Bulgaria) as the European Capital if Culture 2019. This incredible place, famous for its Sassi (rock) dwellings which honeycomb the hillside of the old town also swerved as the film setting for much of Mel Gibson's The Passion of Christ. It's well worth a visit if anyone finds themselves in the area and this year even more so!
So, which of the above takes your fancy? If you are thinking of combining a trip to a Speak Programme with visiting somewhere else in Italy there, is always something going on, from small-scale local festivals to big events in the major cities. Check out Italy by Events for an updated list on what's going on in one of the world's most fascinating countries!