Tuscany is home to some of Italy's historic cities and towns which lie in glorious countryside dotted with olive groves and vineyards. Add to that wonderful cuisine and friendly people and you have the perfect place for an unforgettable trip to Italy.
Tuscany is probably the most talked about region of Italy and not without reason as it is beautiful, steeped in culture and is home to some of the country's greatest architectural and artistic masterpieces. It's difficult to tire of the rolling hills, the vineyards, the small medieval towns, the changing colours and of course, the wonderful cuisine.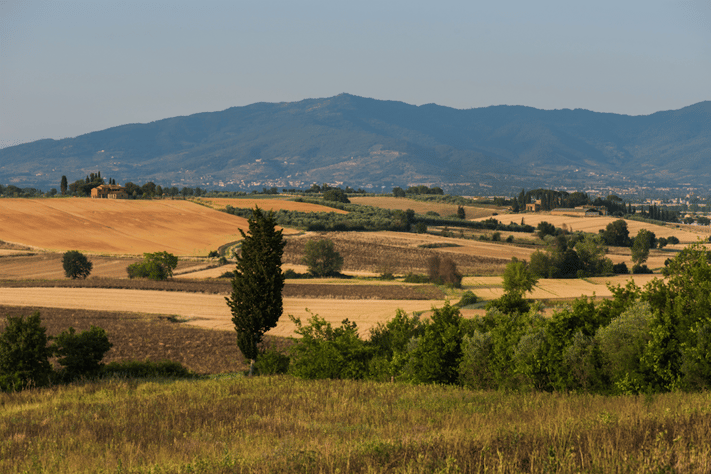 When and where in Tuscany is the next Speak course?
Anglos attending our next Speak course will be spending a week in the beautiful Tuscan countryside this September, helping Italian learners to improve their spoken English while enjoying the best that Tuscany has to offer.
Val d'Orcia
The next Speak language immersion course will be held in a glorious part of Tuscany, to the south of the province, at l'Abbazia di Spineto in the Val d'Orcia. The ancient abbey is not far from the city of Siena, famous for its horse race round the central square called "il palio", where the different city guilds compete in what is one of the most exciting horse races in the world. Siena is a beautiful medieval city spread over 3 hills which are linked by winding streets, alleyways and numerous steps. With plenty of places to entertain a culture vulture, it also has lovely squares with cafés and restaurants where you can while away the hours.
Nearby is the town of San Gimignano, a perfectly preserved walled medieval town. In the middle ages, a tower was a sign of wealth and the rich of the city tried to outdo each other by building the tallest tower. Of the many that were originally built, 14 remain and San Gimignano is known internationally as the "city of towers."
Pienza is another lovely place to visit in Val d'Orcia, famous for its pecorino cheese. Often described as "the ideal city", thanks to Pope Pius II who commissioned the famous renaissance architect, Rossellino, to rebuild the dilapidated buildings. There is much to discover in Pienza, grottos, tunnels and wonderful gourmet cuisine.
Abbazia di Spineto
The abbey, which is home to Speak's language immersion courses, was built in the 11th Century and is set in a 2000 acre estate. There are 11 farm buildings which have been converted into top quality accommodation surrounded by nature in its truest form. The abbey has its own olive groves and produces its own extra virgin olive oil and fruit jams. Very much involved in preserving its environment, the owners use organic products and find ways to recycle as much as possible with power coming from solar panels.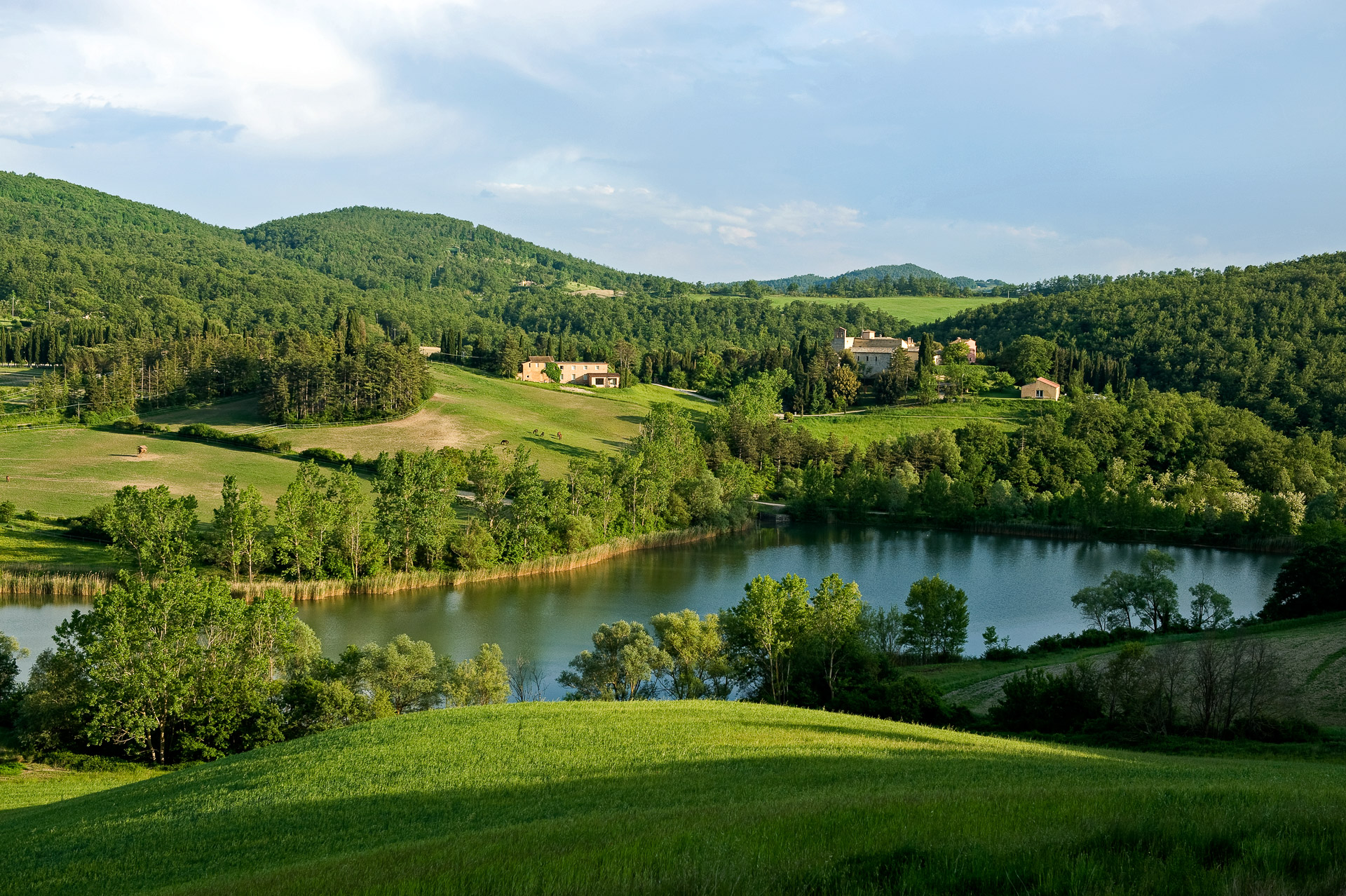 Speak Anglos volunteering on our next course will be able to enjoy this wonderful region whilst also meeting Italian people from different parts of the country with different backgrounds. We are looking forward to welcoming you to beautiful Tuscany, with its wonderful countryside, wine, cuisine and glorious medieval towns!
Written by Sally Veal