With glorious beaches, wonderful local cuisine and wine, stunning architecture and ancient towns, the southernmost tip of Italy should be on everyone's wish list of places to visit.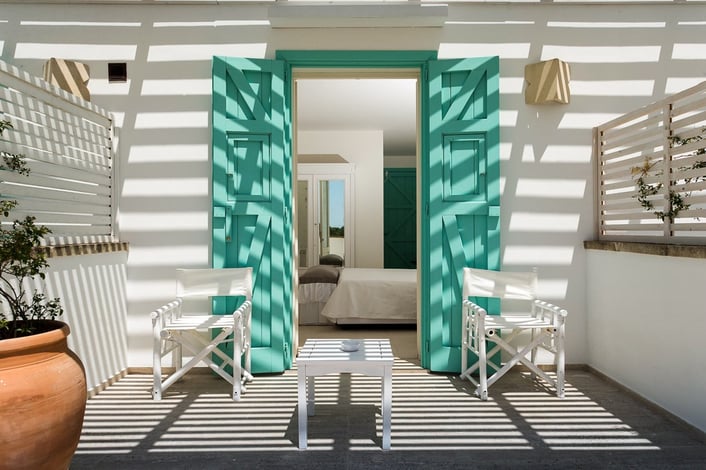 When and where in Puglia is the next Speak Programme?
Speak is holding its next Programe at the Tenuta Centoporte resort in Puglia from 13th - 20th October. Tenuta Centoporte is close to the seaside town of Otranto which boasts a magnificent fortress, historic centre and beautiful beaches with the clear waters of the Adriatic sea. This part of Italy is comparatively unknown to foreigners but has for a long time been popular with Italians for holidays.
Puglia
The beautiful region of Puglia lies at the heel of Italy, a world away from the touristy areas of Tuscany or Venice. Here life is lived at a slower pace, towns and villages seem to be as they have always been, unspoilt by the demands of modern living. Roads are generally narrow and not always well maintained but driving through this wonderful region is a joyful experience.
Nowadays you can stay in lovely agriturismo farms and estates where you will certainly be offered some of Italy's best cuisine and wine. The thousands of olive groves produce wonderful olive oil and if you like fresh fish and seafood, this is the place for you.
For those who love beauty, head to Lecce where you will find a huge square by the cathedral, which itself is a marvel of the stonemason's craft and a tall, elegant bell tower. The white stone is very bright in sunlight, so remember to bring your sunglasses!
Puglia's beaches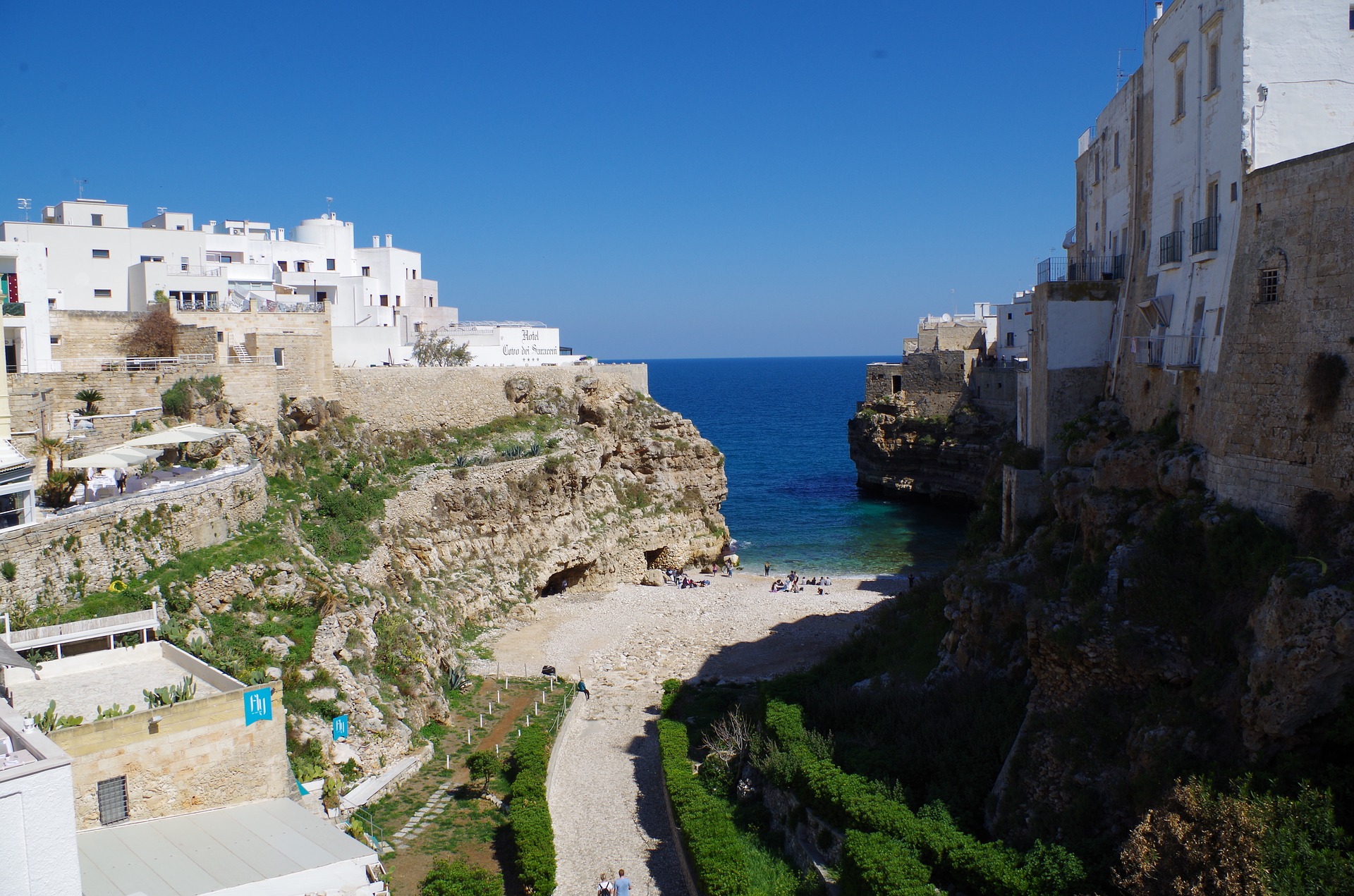 The waters of the Adriatic lap gently on the coastline of Puglia. If you are looking for seclusion, a natural beach with no beach bars or restaurants, head for Dune di Campomarino beach, Maruggio, where there is sweet smelling shrubbery, lavender and juniper.
Baia dei Turchi, Otranto, offers crystal waters and white sand in a sheltered cove and to access it you will walk through a pine forest. The town of San Cataldo, not far from Lecce, has a lovely sandy beach and a seaside nature reserve. The coastline near Santa Maria di Leuca near Otranto is rockier with inlets and little coves and soft sandy beaches.
Alberobello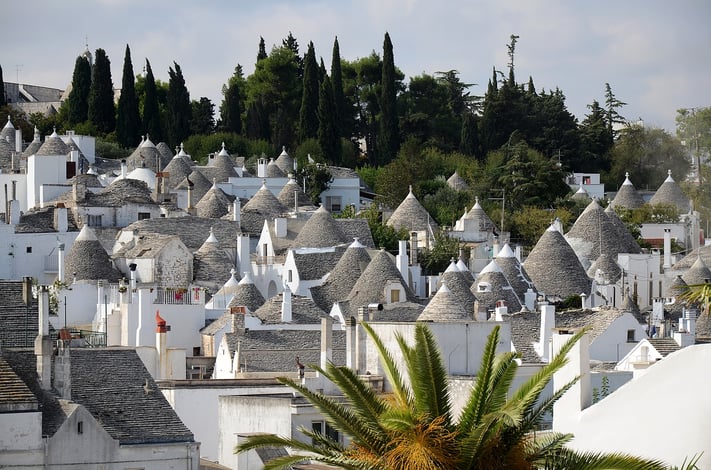 It's worth making a trip to the UNESCO heritage town of Alberobello, famous for its unusual, conical shaped houses, called trulli. These stone structures date back to prehistoric times though the oldest surviving ones are found in Alberobello and date from the 14th century. They are round stone dwellings constructed without mortar and the roofs are steeply angled cones, topped with a pinnacle. Often there are strange markings on the roofs.
Folklore suggests that these houses were built to evade high taxes. During the 17th Century, local noblemen placed taxes on permanent structures which were too costly for the peasants. It is said they built the trulli to avoid paying tax as when the pinnacle stone was removed, the roof quickly caved in, making the house seem like a ruin. It was comparatively easy to rebuild once the tax inspector had gone.
Food and wine
Pasta. The typical pasta of Puglia is orecchiette ('little ears' in English, due to their shape) but you will find many other varieties such as sagne and cavatelli. The classic accompaniment to orecchiette and a regional speciality is "cime di rape", a green leaf vegetable, but you will also find pasta with shellfish, ricotta cheese, chicory, courgette flowers and other wild plants and herbs.
Bread. Bread in Puglia, particularly from Altamura, is renowned for its quality and rustic loaves are often made in communal village ovens.
Meat and cheese. Lamb is widely used and Puglia has a wonderful range of sheep's cheeses of which the best known is canestrato pugliese, so called because it is aged in baskets or canestri.
Wine. You can now enjoy some excellent wines of the region, in particular from Gioia di Colle and Manduria. White wines though account for just 20% of Puglia's wine production. Puglia boasts 25 DOC wines and some excellent vintages you can sample - happy tastings!
Written by Sally Veal